Published July 7, 2020
Giving 100 Summit Tickets Away to Invest in Others
About 10 years ago, I was invited by the NASCAR Chaplain to be a guest at a NASCAR race in Texas. There I met Eric Hood and I believe God had ordered our footsteps to cross. Eric is one of the field directors for the Global Leadership Network, and during the course of the day, we got to spend a lot of time together. Passionate about his role, Eric asked if I had ever attended The Global Leadership Summit (GLS).  Attended? Yes! Many times—8 or 9 times at that point!
But a bit later he asked me if I had ever invited others to attend with me as my guests. Surprisingly, that thought had never occurred to me! Yes, I had attended with some other guys I worked with, but we each paid our own registrations. I had never invited anyone to attend as my guest. So, Eric asked me, "If I gave you 10 free passes would you be willing to invite others to attend with you?" I instantly said "YES!"
It is more of a blessing to give than to receive. So, I always want to be giver!
For me that next GLS was unlike any GLS I had ever attended. And it was not because of the speakers—although they were great—it was because of what happened relationally with the friends who attended with me as my guests. Starting right after the first session, they began to thank me for inviting them. And they continued to thank me for the whole two days and most sent thank you notes or emails afterwards. We enjoyed visiting together during breaks and over lunch as we talked about what we were learning together. I came away from the experience with a realization of the obvious—the GLS is something I could give to my friends.
Every year, I feel like I have gotten my money's worth during the first hour of the event.
For the past several years I have paid for over 100 friends to attend the GLS—Cru leaders, coaches and ministry leaders. With all the satellite locations across the U.S. they can attend close to their homes, wherever they live, and if they are close to Dallas, they can join me! It is an opportunity for me to be a giver! And the money I invest comes back to me many times over both in coaching commitments and money raised, but even more importantly, it deepens my relationships with my friends and gives me the opportunity to see them grow as leaders!
It excites me to see leaders grow and continually increase their effectiveness, especially as it relates to expanding God's kingdom! I also love opening doors for young leaders. It's true as the saying goes, "when a leader gets better everybody wins!"
This year will be my 19th year attending the GLS!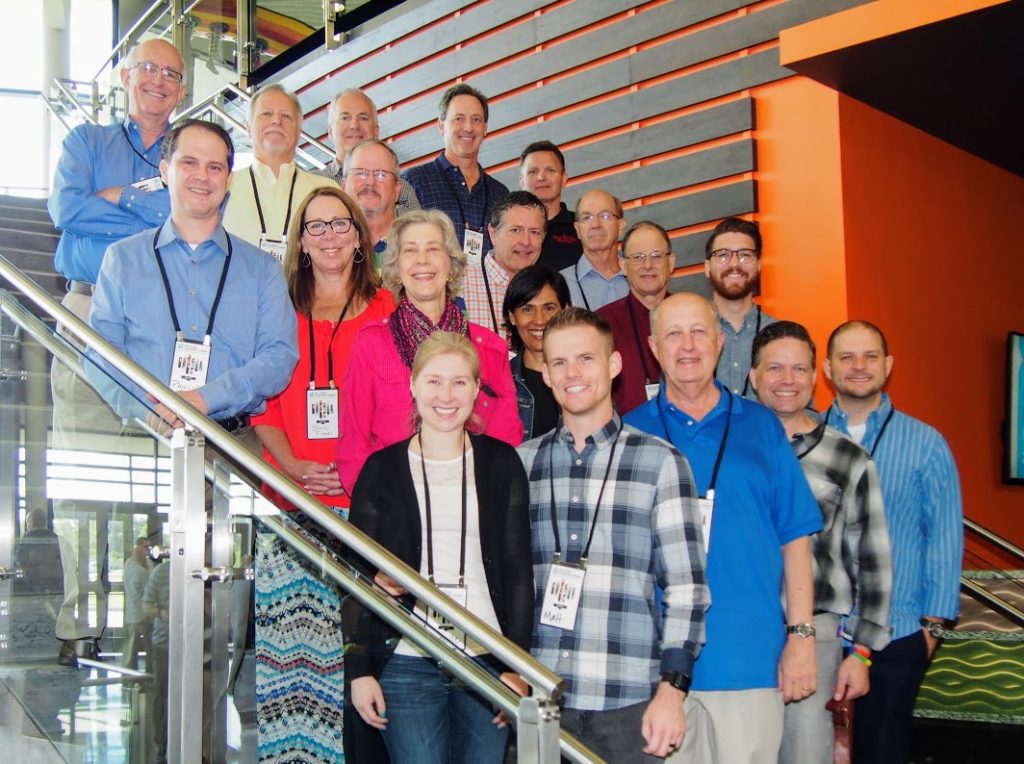 Every year, I feel like I have gotten my money's worth during the first hour of the event. Everything after that is frosting on the cake! I've gotten lessons from almost every GLS talk I have ever heard.  But the one that stands out is one I share in the first chapter of my newest book, Now That's a Great Question.
Here is a short excerpt:
Several years ago, at The Global Leadership Summit, one of the speakers was Liz Wiseman, speaking on Multipliers: How the Best Leaders Make Everyone Smarter.
I thought, "This is going to be great session—because she will be talking about leaders like me!" But I was in for a BIG SURPRISE. Liz started by talking about "Diminishers." And I soon realized she was talking about me! The more she shared, the lower I sank in my chair. What I had thought were "Multiplier" traits were actually "Diminisher" traits.
When you bring a "Diminisher" a problem, they not only solve it for you, but they think you will be really impressed with their wisdom and grateful for their help. But when you bring a "Multiplier" a problem, they ask you, "What do you think the solution might be?" They let you solve your own problem.
When you bring a "Diminisher" an idea, they tell you what would make your idea even better. They believe you will go away thinking, "Wow! I am so glad I asked. Those additional ideas will really improve my plan!" They do not realize that you will go away thinking, "Nothing I ever bring him/her is good enough!" But when you bring a "Multiplier" your idea they say, "Wow! Great Idea! Tell me more!"
When a "Diminisher" asks you to take on a new project they will most often say, "Will you help me with my project?" They want to give you responsibility but no authority, and then tell you exactly how they want you to execute their project, step-by-step. When a "Multiplier" asks you to take on a new project, they share that they have a "Leadership Development-Rich Opportunity" for you. They invite you to take on this new assignment. If you accept, they make you the Project Director—giving you authority with responsibility. They ask you to do "Draft One" of the strategic plan to successfully execute the project. They will ask you to let them know what resources you will need to succeed and how they can help you.
I have so much more to learn as a leader!
Will you join me at GLS20 along with some of your friends, colleagues, clients and prospects?
I'm excited to return to the GLS in 2020 to discover more leadership lessons to apply to my life and invite even more friends to join me!