Published August 12, 2019
After the GLS in August, What Happens Next?
Last week, together we experienced The Global Leadership Summit in the United States, and it was incredible.
But we're just getting started!
This fall and through the spring of 2020, this same world-class leadership content will be shared with another 250,000 people, in 135 countries, 800 cities and 60 languages around the world.
We're so excited for what God is going to do to unite the hearts and minds in an amazing, spirit-filled way, maximizing impact for His Kingdom—powered by the belief that everyone has influence!
Forces of influence change the direction of our world.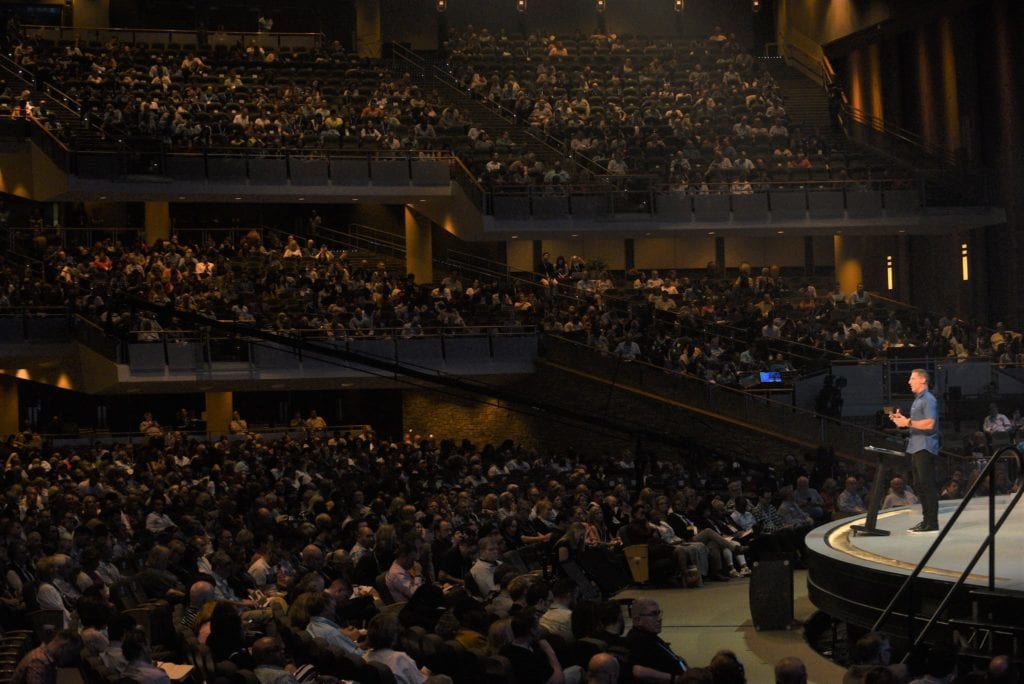 Forces change the direction of our world. We know that leaders are also forces of influence. And you, yes YOU, are a force of influence.
Many of us give to many different causes throughout the year. And we should. There are a ton of fantastic organizations out there doing amazing work. But if you ask, "What's the most impactful use of my resources?" Bet on leaders. Leaders are the change-makers who affect every cause in every sector in every country.
Take a moment and think about a cause that you care deeply about.
Now think about the impact that could be made for that cause if local leaders were empowered and equipped to rise up and rally around that cause. That's the impact of The Global Leadership Summit. We've seen it time and time again.
"I was ready to give up."
This is a common theme we heard in the comments from attendees at The Global Leadership Summit event in Pakistan.  Here is an amazing testimony from of one of those leaders:
As a pastor, watching my church die was really painful. I recently had a stroke, and my family was suffering due to my health. I was at the edge of giving up on God. I even tried suicide. I have been praying for the last two years, expecting God would do something supernatural in return for my prayers, and revive me…but nothing happened.
I was at the edge of giving up on God. I even tried suicide.
Then I was given a brochure about the GLS. My travel and lodgings were sponsored for me, and that was a great help in my decision to attend. During Albert Tates's session, tears started rolling down my cheeks. I watched the entire session with blurred focus, because I was crying the whole time.
A pastor sitting beside me, who I didn't know, held my hand to comfort me. In that moment, God did something supernatural in me. I came back changed.
I came back to my church, and preached again that Sunday. After the service, a Muslim lady who had recently moved next door to my church while I was away for the GLS, met me and asked me to pray for her. After two days, she came back to our service and asked for prayer again. She was healed.
Before she left, she gave me an envelope that had the exact amount of money needed to run the church and provide salary to the church staff for a whole year! Praise God! She is a regular visitor to our service now and we are praying for her salvation. 
God did something supernatural in me. I came back changed.
I look at myself and look at what God has done, and I can only say thanks to God for working in mysterious ways. And thank you to the GLS."
Imagine one million stories like these. That's our goal by 2025—to equip and inspire one million leaders through the GLS. But we can't get there without you.
Your generosity makes a difference.
More than 50 percent of international sites cannot support the cost of their events through registrations. But we don't think that should be a barrier to equipping and inspiring leaders in these communities. Your generosity and your prayer make this possible. Imagine the stories we will hear years from now of God blessing your investment in leaders around the world!
Thank you for your prayer and generosity as we launch into the international season to share the GLS to inspire vision and ignite transformation globally.
To give to the Global Leadership Development Fund today, go to GlobalLeadership.org/Give